Summer Term
Victorian Maths Day
Friday 12th June was our Victorian Maths Day, themed around our schools 170th anniversary. Across school everyone dressed up as a Victorian and took part in maths themed activities. In Chestnut Class we: – played skipping games that involved counting, – investigated which was our favourite Victorian pudding, – used our measuring skills to make mini Victoria sponges.
8th – 12th June
Sorry for the delay in updating you on our return to school, we have busy bees this past week or so. The Year 2 children had their statutory SATs week on the first week back – they all worked extreamly hard and I am very proud of them all! We were also joined by Florence Nightingale at the end of the first week, as she was poorly before half term.
We have been investigating 3D shpes in maths this wee; take a look at all the fun things we have been doing (the Year 2s have been applying some ICT skills to show you their work too):
 
18th – 22nd May
The final week of term is now upon us and what a busy term we have had! This week has been Aspirations Week in school. We have been lucky enough to meet and talk to lots of people from the local community about their jobs.  We were joined by: – Handsons Butchers who came and made pork pies with everyone; – Mr Leverton and Mr Dales who brought their tractors in for us to look at; – David Hawes, our Forest School consultant, who talked to us about how he became a forest school consultant; – The Mayor of Spilsby, in our Wednesday assembly to talk to us; – Toni Reed and Tracey McMillan, district nurses, who let us listen to each others heartbeats and have bandages; – Dr Lucky, in our Thursday assembly, to talk to us about becoming a GP; – Ben Pritchard, from Audi, who brought in an Audi TT for us to look at and sit in; – Father Peter in our Friday assembly; – PC Paula Young who talked to us about being a police officer; – Joe Blanchard, from Dennets` Ice Cream, talked to us about how they make ice cream and let us try some; – Kim Keller, a nurse from Pilgrim Hospital, who talked to us about how to care for our teeth.
This week was also special as we said farewell to our class butterflies.
In our topic lessons we designed a clay butterfly and experimented with clay and made minibeasts in preparation for making our design.
11th – 15th May
Today (Friday) we were due a visit from Florence Nightngale, unfortunatley she was ill so wasn't able to make it today. We were disappointed but had a treat afternoon instead.  Miss Gray is re-arranging the visit so fingers crossed we will get a visit soon.
BREAKING NEWS!!!
THE CHRYSILIDES HAVE EMERGED AS BEAUTIFUL PAINTED LADY BUTTERFLIES! WE WERE LUCKY ENOUGH TO CAPTURE ONE EMERGING…(sorry for the netting being in the way and the noise in the background).  
4th – 8th May
During Forest School the Year 2s have been thinking about their science learning and creating habitats for the minibeasts that they have found in previous weeks.
6th May – The caterpillars have now been moved to their new home of the butterfly garden. We now have to wait 7-14 days for the chrysalides to emerage as butteflies.
27th April – 1st May
20th – 24th April
We were very proud of a member of Chestnut Class in Celebration Assembly this week… Rebecca played the piano for us all and she was BRILLIANT! Very proud of you Rebecca.
Maths this week…
  Caterpillar update…
14th – 17th April
What a brilliant first week back at school in Chestnut Class! We received a delivery of 5 tiny caterpillars on Wednesday. We are going to watch the butterfly life cycle of this half term and we were very excited by the delivery. We weren't expecting the caterpillars to be so tiny when they arrived but they have grown already of the week. Keep coming back for updates! We began our new topic of "Florence, Mary and Edith – who are they?" on Thursday.  The children were great historians when looking for clues in different sources to work out who Florence Nightingale was. Then on Friday we found out more about her and her work in the hospital in Scutari.
We thought about how hospitals had changed since this picture and the children much prefer our modern hospitals than the ones from the Victorian times.
The Year 2 children have begun their term at Forest School and will be conducting their science work in Wild At Heart. They began by going on a minibeasts hunt and creating tally charts of their findings. In class the Year 1 children discussed a millipede and a plant and how each moves, grows, eats, breaths and reproduces. The children challenged each other while having their discussion to come to a final decision.
 
Spring Term
23rd – 27th March
Sorry for the delay in updating the page, it has been a very busy term and we have been up to lots of exciting things. We have had the Spilsby Music Festival in which some of the year 2s joined KS2 children to sing with 11 other local schools. The children were fantastic and really enjoyed themselves – I had lots of comments about how fabulous they were at singing!
  We have continued our work in art on William Morris and been using a view finder to focus on one aspect of his wallpaper design. Here are some examples of our work: In science we have been thinking about light and sound. We have moved on to think about how sounds are heard and how we make sounds. We were extra quiet and went on a listening walk to see what sounds we could hear around school.
2nd – 6th March
This week has been a busy week in Chestnut Class. We have been celebrating World Book Week and been on our class trip to Peterborough. On Monday we kicked off World Book Week with a dress up day. We had some fantastic outfits from the children. In our class we have been looking at books written by Anthony Browne. We started looking at Gorilla and predicting the ending based on what we already knew and then on Tuesday we all became Hannah and wrote a diary entry of her adventure with the gorilla.
On Wednesday we looked at 'Through the Magic Mirror'. The children imagined a world through their own magic mirror. They have all produced some AMAZING writing this week and shown that they are applying their sound work from Read Write Inc. into their writing. On Thursday we went to Peterborough to visit a Hindu Mandir and the Cathedral as part of our RE learning. We really enjoyed the Hindu Mandir as it was bright and colourful.
After this we visited Peterborough Cathedral where we compared how Christan's worship. It was a much bigger building!
 
23rd – 27th February
Sorry for the delay in updating you all on Chestnut Classes goings on, the end of term was extremely busy. The children concluded their France topic by making their plane, train or boat to cross The Channel. They did some fantastic evaluations of their work too – using their phonics learnt in the morning to help them spell out tricky words. Come and see our display of the term`s work in the hallway. This week the children have all come back to school full of excitement and ready to learn. They have all been working really hard on their reading over the holidays as lots of them have moved reading bands – they are very pleased with themselves as am I! We began to think about our new science topic this week. The children went on a walk around school to find light sources and they talked about which objects let light through and which produced light. Later in the week we began to think about the sun and the moon.
Keira was very knowledgeable she was able to tell the class that the moon didn't produce light but reflected the light from the sun.
We investigated shadows by having a matchstick in blu tac and a torch to see what happened when we moved the light source. Richard was able to say that the shadow disappeared when the light was directly above the match stick, because it looked like it was hiding under the matchstick. We had our first look at William Morris` wallpaper designs. The children all liked the colours he used in his work and how he uses nature in his work. We will begin to have a go at drawing and printing our own designs over the next few weeks. This is one of our favourites.
2nd – 6th February
This week has involved lots of hard work from the children…it has been assessment week. They have worked extremely hard and have shown me how much they have learnt over the past months. On Thursday, Chestnut Class had a very special day…it was French Day! The children and adults came into school in red, white and blue to have a fun filled French day. Here we all are…
 After assembly, the children came back to a french breakfast. They got to taste; croissants, pain au chocolat, baguette with jam and butter and some orange juice. The children really enjoyed this part.
        After enjoying some Frnech food the children set to the task of finding amounts for French food items. The Year 2 children even had a go at using Euros to do this! The children then began to create information leaflets about France, including information based on what we had learnt so far in our topic. They produced some brilliant leaflets that were very informative. In the afternoon we put our taste buds to good use and tasted some cheese. The children showed great risk-taking and all had a go at trying the cheeses, including the blue cheese.
After this, we were joined by Madame Coulthurst. She let the children hold snail shells and look at the special utensils that people use to eat the snails. They weren't very keen to try a real snail but our 'snails' that we tried were chocolate buttons – so we all enjoyed those! Madame Coulthurst also read us a story in french which we all enjoyed too. Overall a fabulous day was had by ALL in Chestnut Class and we cannot wait for our next theme day.
26th – 30th January
This week was Farmhouse Breakfast Week. Our Breakfast Club had a different breakfast type for the children to try; here are some of our class enjoying their breakfast. The children who attended were very excited and had lots to say.
| | | |
| --- | --- | --- |
| |  Rebecca enjoying her toast. | |
|  Jayden tried a pancake. |  Cameron was trying some blueberries. | |
On Monday and Tuesday during our topic lesson the children used their plans from last week to help them make their model plane, train or ferry. The children were very creative with their use of the donated junk modelling items. It will be lovely to see the finished creation next week, keep an eye out for photos.
19th – 23rd January
What a busy week! On Tuesday the children designed their plane, train or ferry to travel The Channel. They were set the challenge to design a vehicle that could carry a toy car or Lego person, so there had to be a working door on their model. There were some fantastic designs that had labels and sentences explaining their design. In PE on Wednesday the children were using apparatus in their gymnastic lessons. They were very well behaved and supported their friends when they got a little scared to jump off the equipment at the end.
Completing Circuits! The children were set the challenge to make a light bulb work by using a battery, one wire and bulb. There were lots of discussions and suggestions on how to connect the 3 components, here are the children trying to complete their circuits.
| | | | | |
| --- | --- | --- | --- | --- |
| | | |   |   |
|   |   |   |   |   |
|   |   |   |   |   |
12th – 16th January
This week we thought about how we can travel to France and looked at some of the attempts at crossing The Channel. The children loved the idea of being able to fly over using jet packs just like Yves Rossy in 2008.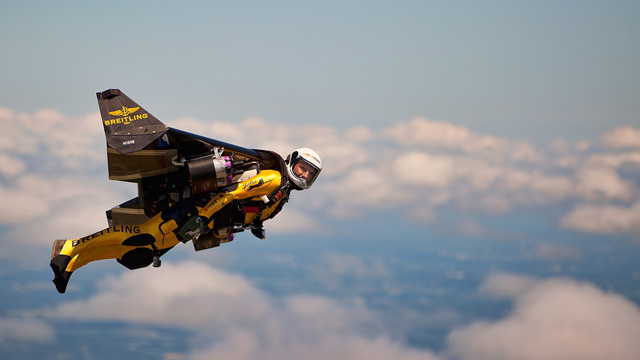 The children made their own passports on Tuesday. We talked about why we need them and also where we can go around the World when we have one. In Science we moved on to think about how we can stay safe when around electricity. The children produced some very informative and eye-catching posters to help us keep safe.
6th – 9th January
The children have been very busy this week and working extremely hard. In Maths the children have worked very well with place value. Some of the children have shown how grown-up they are by completing work by themselves! I am very proud of them for this. We began our topic work on France and the children were able to identify both France and the UK on a map of Europe and mark these. We discussed what we knew about France so far and thought about what we want to find out too.   Electricity is our science topic for the term and we began by thinking about what we use electricity for in school; we went around school and noted the appliances that we use. The children knew lots of ways to stay safe around electricity, including why water is not to be near anything electrical.   Wow December just whizzed by! We had lots of fun performing our Christmas Play "Hey Ewe!" which was fantastic to watch. The children had lots of fun creating Christmas decorations such as; lollypop stars and snowflakes, paper plate angels and stars and paper chains. They also acted out some brilliant `Santa`s workshop` pieces where the children were all elves preparing for Christmas which they then used to inspire a story. This term we are looking at France; where it is, how we can get there and the food they eat. We are also going to learning some French too. Keep an eye out for more pictures and comments of our learning across the curriculum.
24th – 28th November
The children have been rehearsing their Christmas play lots this week and have come along brilliantly! I am really looking forward to seeing them all perform it to an audience. Make sure you fill in your forms for tickets to ensure you don`t miss out! On Monday we were joined by families in Chestnut Class on our school Family Afternoon. It was lovely to see so many families coming to see the children at work in their classroom. I hope you all enjoyed yourselves as much as we did! I am sure you are all excited to see the finished products of what was started. 10th – 14th November This week we celebrated 2 important days. On Tuesday, we had a special remembarance assembly where we held a 2 minute silence to remember those who lost their lives in World War I; the children were beautifully respectful. On Friday, we celebrated Children In Need by wearing our own clothes, collecting loose change on a Pudsey picture and having Toynton's Got Talent. The children had a brilliant day and those that performed in the talent show did brilliantly! (Pictures to follow)
3rd – 7th November
Welcome back after the half term. The children have come back ready for more learning, which is fantastic to see! We have been using our brains lots this week while starting our new topic of Fireworks and Spilsby. The children started to look at the story of Guy Fawkes and the re-told this with their own pictures. There were some fantastic sentences from the children. On Tuesday the Year 1s had their first Forest School lesson with David. They created story sticks and told a traitional tale from them. I was so proud of the way they behaved and the stories that they produced. Well done Year 1! We had our Firework themed Math's Day on Wednesday. Our class made cookies and then decorated them to look like firework explosions. We were having to read lots of numbers, scales and work out how much more or less we needed of ingredients. We also made some 3D rockets ready for an activity later in the term. We had lots of fun and applied our maths skills. 20th October –  23rd October In Chestnut Class we are very tired! We have worked extremely hard this term and are ready for the half term to rest. The children spent Thursday having a Topic morning, where they concluded the topic of Toys and Me! Five activities were out and the children moved around each one throughout the morning; drawing old toys, labelling toys in the toy museum, discussing photos of children in the past with their toys, a toy word search and a table with a mixture of old and new toys to talk about the differences. The children produced some fantastic work, which will be up in the classroom for you to see. After the half term our topic will move onto Fireworks and Spilsby. We will look at where we all live and what types of houses we and others live in. With it being Bonfire Night at the beginning of term, we will be thinking about the gunpowder plot and how to stay safe at firework displays. If you have anything that you think may help us with our learning please come and see me.
13th October – 17th October
This week we have all been feeling a little tired but have still been working just as hard in all our lessons. In our Maths lessons we have been thinking about addition and subtraction and how they are the opposite operation of each other. The year 1s surprised me on Friday by completing word problems involving both addition and subtraction! In our topic session, we have been looking at old toys from the Lincolnshire Life Museum. We were lucky enough to hold and look at real and replica toys from the past. We talked about the comparisons to toys today and how they are made from different materials.   Come and see our toy museum in Chestnut Class!